To service your powered units with diesel, coolant, crankcase, transmission & hydraulic oils, we have the units to enable your service people to carry out the fill and evacuation procedures safely.
Benefits-
Eliminates dirt and dust contamination in diesel fuel and other fluids
Eliminates costly spillage of diesel fuel and other fluids
Simultaneously protecting the environment
While providing safety and cleanliness for servicing personnel
The on-going development of Fast Fill Systems product range addresses these problems when servicing your diesel powered units. This on-going development of the Fast Fill Systems product range provides greater cost savings through:
Greater vehicle availability due to the elimination of contaminates entering the system
The reduction in filling time for diesel fuel and other fluids
Eliminate spillage
By installing the Fast Fill product range you will be impressed with the high quality and heavy construction of the products in the JSG/Fast Fill Systems range.
For use in-
Mine/Quarry Fuel Farms
Heavy Earth Moving Equipment – Mining, Quarrying
Construction Machinery – Civil, Forestry, Agriculture
Marine & Stevedoring Industry
On Road Trucks & Buses
Railway Industry
Councils
Nozzles and Receivers
The matrix range has been designed to allow users the ability to utilize the same sized nozzle and receiver across a single operation whilst being able to clearly differentiate between a variety of fluids commonly used on site.
Significantly, the products have been designed so that, while each series model has the same sized outer diameter, interlocking is only possible between nozzles and receivers of the same colour, thus preventing any cross contamination between usable fluids and allowing standardisation of colours with relevant fluids across multiple sites or locations.
Features-
All models come with colour coded nozzle/receiver to differentiate between commonly used fluids
Capable of interlocking only with corresponding colour connector to prevent cross contamination
All receivers fitted with caps and all nozzles fitted with plugs are stocked by JSG
Receivers available without caps and nozzles without plugs upon request
All receivers can be supplied with JIC fitting upon request. For this requirement minimum order quantity applies
Machined steel body with coloured aluminium sleeves on nozzles
Machined steel body with coloured aluminium poppets on receivers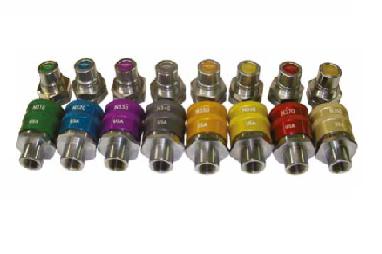 Diesel Nozzles
The PitBoss diesel nozzle is a perfect fit for users looking for a more economical diesel fueling solution. Fewer internal components, all-metal construction, piston-driven engagement, and a powder coated finish, you won't have to sacrifice quality for a lower cost.
The PitBoss is also available in all-steel construction for underground mining and also is available as "Brine Resistant" The PitBoss nozzle has Elasto Dog latching mechanism allowing positive latching where contamination on the receiver may present a problem and has a piston shut off control at the rear end.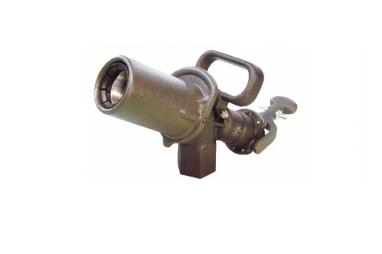 Diesel Receivers
Our standard diesel receiver is made from steel and is nickel-plated to ensure a long life. We also offer an anodised aluminium receiver for lower up-front cost. Our receivers are completely compatible with all major fast fill diesel fuel nozzles. The colour of the poppet indicates the pressure ratings of the spring in the different Diesel Receivers.

Flush Mount Bell Housing
The flush mount Bell Housing allows your diesel tank to be fitted with a steel or aluminium receiver that does not protrude past the tank, providing a more safety and maintenance friendly solution.
The flanged bell housings are spun steel with a 2″ NPT Female thread. Available in weld-on or bolt on units.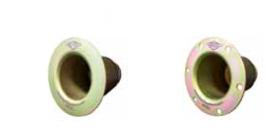 Diesel Check Valves
The Fast Fill "Check Valve" system is a revolutionary patented device that allows you to easily replace a worn receiver. As a safety device, it eliminates the potential of personnel being sprayed with diesel when uncoupling the nozzle from the receiver. As an environmental device, it helps eliminate diesel spills caused by damaged or worn receivers and from any potential misuse of proper receiver operation. It also eliminates the potential for diesel theft.
Komatsu, CAT and other dump trucks that have a 2"npt female fitting/blanking plate on the inner wall of the diesel tank can have the remote check valve fitted to minimise diesel leaks if the diesel fill hose is damaged by debris from the haul roads, etc.
Attractively priced, you can retrofit your entire fleet for a minimal investment.
The savings from lost diesel or a spill incident will make this product a must for your operations.
The receiver is steel and is available with black poppet (9psi) for standard diesel tanks or purple poppet (5 psi) for remote filling of standard diesel tanks.

Dust Cap Monitoring System
The Monitoring Dust cap system has been designed to add an additional degree of safety to your operation by ensuring that machines involved in diesel and fluid refilling or evacuation operations are rendered inactive throughout the filling process. The Monitoring Dust cap system will eliminate accidental drive away if any fluid nozzle is still connected to the onboard Product Receivers & the INDIVIDUAL DMS caps are not refitted to the individual Receivers in the systems.
The Monitoring Dust cap system consists of modified diesel or fluid dust cap fitted to provide a signal to an alarm a warning device such as flashing light or even the on board demobiliser unit. This signal will remain with the warning device until such time that the DMS cap is with an inductive proximity switch that will securely be fitted to the appropriate receivers. At the same time, having the machine operable only when the dust caps are fitted, ensures that dirt and other potential contaminates are not able to ingress into the diesel or fluid tanks through the fill point.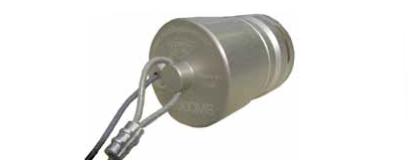 Pressureless Fast Fill Shut Off System For Diesel Tanks
The simple operation of the Fast Fill Pressureless System sees a signal sent to the INLET shut-off valve to close once the tank is near full, initiated by a signal sent by a vent/float assembly, thereby eliminating any overfilling problems. With ease of installation or retrofit to most existing diesel tank configurations, the pressureless system provides another reason to install the Pressureless Diesel Tank System from JSG Industrial Systems.
Features-
The Pressureless Diesel Tank System eliminates any pressure build up in the diesel tank, therefore eliminating any possibility of pressure damage to the diesel tank
Prevents costly diesel fuel spills and is therefore environmentally friendly
Provides an enhanced safety factor by automatically shutting off at the desired level in the diesel tank
Eliminates blow back of diesel fuel on the operator while refueling and keeps the operator away from any diesel spills
Stops diesel theft from the diesel receiver and allows a damaged receiver attachment to be changed when the diesel tank level is "Above the Receiver"
Once the Inlet Valve closes, the diesel nozzle will automatically turn off. Overriding the pressure sensitive diesel nozzle is not a recommended practice for either pressureless or pressurised diesel tank filling operations and must be avoided. Damaged diesel tanks and diesel spills may result from this dangerous practice.