Pistol Grip & Lever Action Grease Guns
The new Lincoln Professional pistol grip and lever-action grease gun designed for use with 450g grease cartridges.
Attractively priced for quick turnover, both Grease Guns come in eye catching Heavy Duty packaging designed for display purpose.
Jam-proof toggle mechanism to prevent binding
Precision-fit, hardened plunger for longer life
Rugged cast-iron pump head for superior performance
Convenient clean-out plug
Heavy-duty spring for prime retention
Locking follower rod for easy loading and priming
Handy three-way loading
Develops 7,500 PSI pressure
Includes bulk filler valve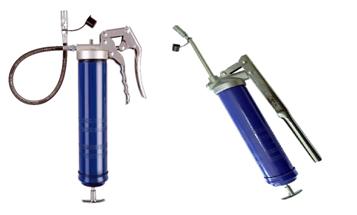 Rechargeable Electric Operated Grease Guns
Lincoln's range of electrically operated grease guns are the favourite
of technicians, mechanics, maintenance crews, farmers and others for
almost every lubrication and preventative maintenance task imaginable,
from the automotive, trucking and fleet industries to everyday applications
in Agriculture, Construction and Industry.
Lincoln 14.4V PowerLuber Electrically Operated Grease Gun
Delivers high volumes of lubricant (8.5 oz. per minute) at medium pressure
Concentrated stream at high pressure (7500 psi working pressure)
Balanced design and padded grip
Powerful high-torque motor
7,500 psi working output pressure
8.5 oz/min. grease output @ 1,000 psi
Machined and hardened piston
Includes combination air bleeder/filler valve
Plated steel barrel with exclusive flip-over follower
One-hour "smart" charger – up to eight grease cartridges dispensed per charge under free-flow test conditions
High-capacity NiCad battery
30" high-pressure hose with spring guard and coupler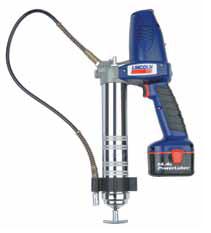 Guardian 12V Electric Grease Gun
PowerLuber's balanced design makes lubing hard-to-reach fittings routine
Powerful 12 volt motor delivers a consistent grease flow at up to 6000 psi
Fully rechargeable power pack gives you unrestricted mobility
High-capacity 12 volt NiCad battery
Machined and hardened piston
Locking follower rod
Accessible check valve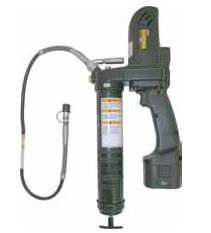 Manual Grease Pumps
Hand operated grease pumps can be used in a wide variety of applications such as the greasing of bearings through to bulk filling of grease guns.
Pumps to fit 5kg, 20kg, 25kg and 30kg drums and containers.
Requires no electricity or compressed air
Easy to operate
5kg model is foot operated
Complete manual grease pump kits available, which include lid, follower, hose, swivel and grease gun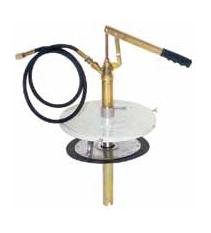 Air Powered Grease Pumps
These pumps are built for power, durability and dependability, ensuring longer service with top performance.
Ratios from 40:1, 50:1, 60:1 and 80:1
Reliable Double acting piston pumps
Can be combined with hose reels and other lubrication equipment
Heavy Duty design
Available to suit containers from 20kg to 180kg
Hardened steel plunger and bushing resist abrasion and prolong pump life.
Shovel-type foot priming valve
Also available in 20kg portable units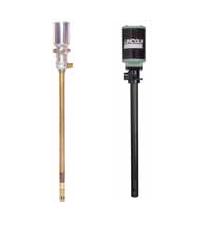 Mobile Grease Pump Kits
Mobile grease pump kits are used when mobility of the pump station is required. They range in size from 20kg pale pumps up to drum pumps.
Kit Includes:
High pressure Grease Pump
Drum Cover
Follower Plate
Drum Cover
Hose
Grease Gun
Grease Pump Kits without Hoses
To simplify the selection of the correct Grease Pump Kit, JSG have put together combinations of Pump, Cover and Follower Plate. These kits are not supplied with hose and fittings and are generally used in a Centralised Grease Transfer system supplying grease to hose reels in workshops.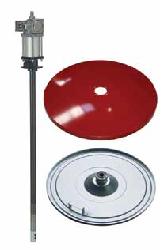 Grease Pump Drum Covers
Drum covers are used to exclude the ingress of contaminants and give the pump a secure mounting position.
Eliminates contamination
Secure base for the mounting of pump
Models for all size drums and pumps
Drum cover kits available with Sleeves bushes & nuts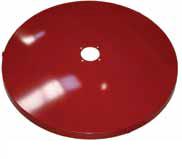 Grease Pump Follower Plates
Follower plates are recommended for assisting in the exclusion of contaminants and when pumping lubricants that will not seek their own level.
Eliminates contamination
Ensures total product usage
Eliminates product cavitation
Models for all size drums and pumps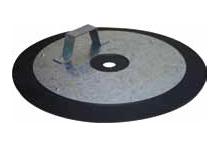 Air Operated Oil Pumps
Air operated oil pumps are designed for the transfer of oils from bulk containers through pipework and/or hoses and reels in a workshop environment.
High Pressure pumps with proven performance
Heavy duty to suit automotive, agricultural, marine, construction and industrial applications
Models for all size drums
Designed for high cycle rates
Hardened steel plunger and bushing resists abrasion and prolongs pump life
Easy serviceability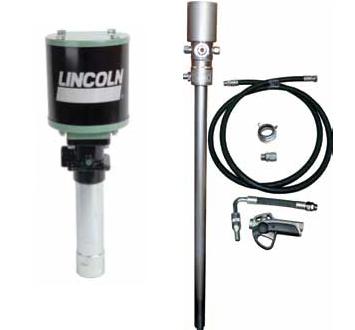 Hose Reels
JSG provide Hose Reels which are designed to safely rewind and store hoses
away from hazardous locations and workshop floors, thereby providing a safer working environment.
Improves workshop safety by keeping the hose off the floor
Open or Enclosed design
Heavy duty
Working pressures up to 5000 psi
Enclosed return spring
Available in a bare reel or fitted with hose
Fitted with reliable high pressure swivels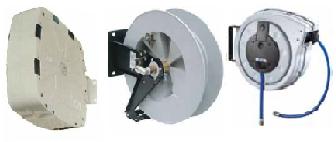 Oil Metering Control Valves with "In-Line" Meters
Oil metering control valves, or control guns, are generally used in conjunction with oil pumping systems and give control of volumes at the dispensing point.
Metered High Flow Control Valve available
Available with or without nozzle
Anti-Drip Nozzle
Models with Electronic Pre-Set Meter for batch dispensing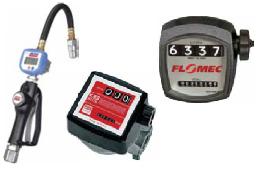 Air Operated Diaphragm Pumps
Pump abrasive and sheer-sensitive materials
Pumps viscous materials
Environmentally friendly
Self-priming
Variable flow
Runs dry without damage
Deadheads against closed discharge
Eliminates bypass systems or relief valves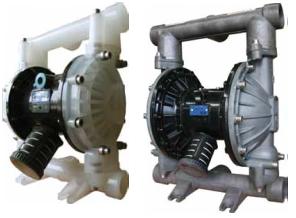 Spectrum Visual Lubrication Management Systems
The Spectrum System uses colour-coded wall charts, identification tags and labels, and storage, handling, dispensing containers and equipment to ensure that the correct lubricant is used in the right piece of equipment, and in the proper location. The Spectrum System should be implemented the moment lubricants are received in inventory all the way through the lubricant supply chain including storage, application, and disposal.
All equipment such as transport containers, hand pumps, filter carts, transfer carts, dispensing equipment and tools should be labelled to match the lubricant. A visual lubrication management system will assist in helping employees understand the internal supply chain ensuring that the right lubricant gets to the right application.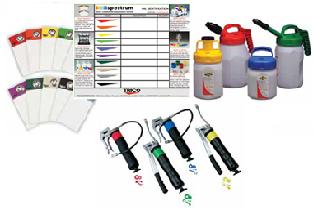 Watchdog Desiccant Breathers
The Watchdog Desiccant Breathers are a unique particle filtration and water removal system. They prevent destructive contaminants from entering oil drums and reservoirs in automotive and industrial equipment as air is breathed in and out due to thermal expansion or fluid level changes. They feature visual indication of the silica for replacement, which turns from gold to dark green.
By allowing only clean, dry air into automotive workshop and industrial equipment, the Watchdog Desiccant Breathers prolong fluid life, reduce abrasive wear, downtime, and repair costs.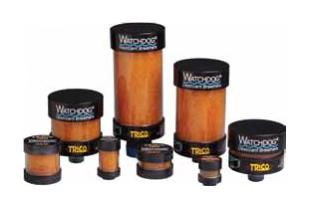 Vehicle Exhaust & Fume Extraction
Renowned for their attention to detail and system performance, Filcar is the industry leading fume extraction provider of whom is specified by prestige car marquees and by heavy plant workshops alike. From the smallest engine workshop to the largest fleet service centre, Filcar offers economic and quality extraction solutions to serve across the whole spectrum of vehicles and system sizes.
Motorbike Workshops
Car Workshops
Truck workshop
Heavy Plant Workshops
Training colleges
Vehicle auction houses
Vehicle production lines